Ways to Rank Pages Quickly on Search Engines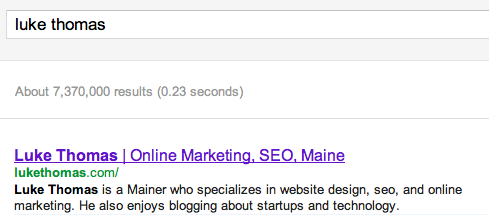 Over the past few weeks I've dedicated time to learn how sites can be indexed by Google. Why wait for weeks to index your pages, if this can be accomplished in a couple days, or dare I say, hours? Naturally, website owners want to see results….fast! Let me explain what you can do to make your pages rank quickly on search engines.
Traditional Indexation
In the "good-ol-days" of the internet, publishers would create a new page, and sit and wait for Google crawlers to find and index it. This was a process that required extensive amounts of patience, and sometimes certain pages wouldn't even be found! Fortunately, we no longer have to deal with this heartache, and we moved onto XML Sitemaps.
XML Sitemaps
XML sitemaps are an easy way to organize the content on your website into xml code. For example, I have used the Yoast WordPress SEO plugin, and the sitemap is easily accessible, with links to all the pages/posts that I have published. This means, when Google bots come to find the content on my website, it's all available in one central location, and makes crawling easy. Wait, it gets better…

Google Webmaster Tools
If you haven't already submitted the site to Google Webmaster Tools, I highly suggest doing so. To be honest, any information provided to Google is beneficial for indexation. In addition, website owners have access to important metrics like keyword placement and external domains linking to the site. You can also tell Google where your sitemap is located. When working on a new website, I always setup Google Webmaster Tools as quickly as possible.
SubPubHubbub
Quite possibly one of the strangest names on the interwebs, SubPubHubbub pushes your content (no crawling needed) to a central hub, which is then distributed to RSS readers like Google Reader, Feedburner, and Friendfeed. This is actually my first post using SubPubHubbub, so I'm excited to see how quickly this post is indexed. For WordPress users, there's an easy plugin you can quickly setup.
Twitter & Google+
For those of you who didn't know, Facebook posts are not indexed in SERPs (Search Engine Results Pages.) On the contrary, tweets and Google+ posts can be indexed, which gives your page a better chance of ranking. While this method isn't guaranteed, considerations are taken to these posts, and I've personally seen faster indexing after posting my content.
If you are interested in learning more, I highly suggest checking out this SEOmoz post about the SERP potential of these social media channels.
Ping-O-Matic
If your website is built on WordPress, don't worry about this last option. WordPress sites automatically have Ping-O-Matic installed. Put simply, this service "pings" search engines and notifies them to crawl the pages requested. It's a great tool, but I advise users to be cautious, simply because if you "ping" too much, it may tip search engines for spam.
In conclusion, it's worth the effort to make sure your pages are indexed as quickly as possibly by search engines. Take the time, and make sure to use any/all of these tools!