Timeline for Businesses: It's Time for a Change

Facebook recently released Timeline for business pages, and I'm pretty ecstatic about it. I had a feeling that these changes would be similar to the personal profile updates released a couple months ago, but I knew the functionality would have to be different to be successful. After all, there's a big different between Facebook users and businesses….right?
Wrong.
Brands are constantly trying to create a personality – something that relates to customers on a human level. Put simply, these brands want to be your bff, but Facebook wants them to be your bffl.
"Like My Page!"
I'll be honest. In the past, I would suggest setting up a default landing tab for visitors, but there's no need for that with the addition of the cover photo. I've seen the growth of horrendous looking tabs, built around the push marketing methods of the past.
The purpose of these tabs was to drive leads, fans, and the continual spamming of your friends' news feeds with "special offers." I may be the only one, but it seems like brands were focusing more on these tabs then actually creating worthwhile posts that users WANTED to interact with.
To the social media "gurus" whose only value proposition was the addition of tabs, have fun suckering money out of your clients. You my friend, are going to have an absolute nightmare driving leads (using tabs) for clients with the latest changes.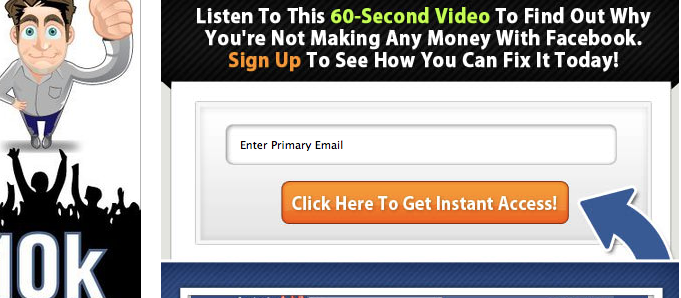 Private Conversation
Like our conversations in real life, our discussion with friends depends on different situations (public vs. private). Facebook apparently recognized that many community managers need the ability to respond to inquiries in private. I've seen so many comments by individuals on brand pages, with a response like this:
"Hi _______. Thanks for contacting us about your concerns. Please email us at customerrelations@brand.com and we'll get it straightened out as soon as possible."
* *
Now it will look something like this:
Hi ________, we just sent you a message. We'll get things straightened out as soon as possible."
This is an awesome addition; customer service can now be handled easily without the addition of some cheesy third-party app.
Cover Photo
The new cover photo will be the first impression for users unfamiliar with certain brands. I view this photo as a great opportunity to communicate the mission of the organization in a graphically appealing way. Many of my friends have awesome cover photos, now it's the businesses turn to impress. Take a look at the Boston Celtics cover photo below.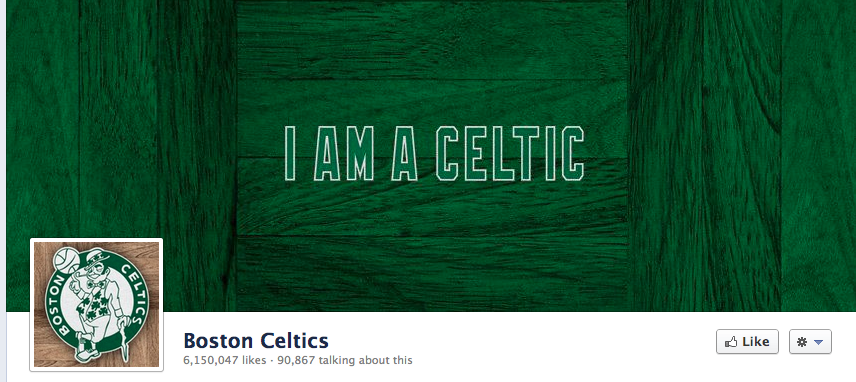 Milestones
Milestones make me grin. It's so cool to see a vintage photograph of a 1964 Ford Mustang. It allows users to connect with the brand on a more personal level. Companies have stories too, and milestones enable brands to showcase the timeline of the company history.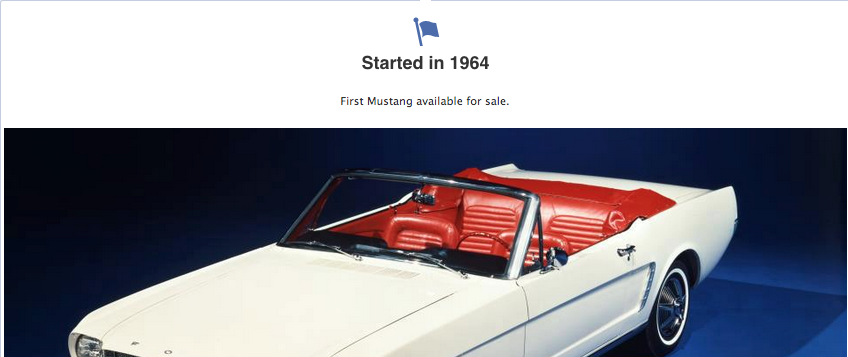 Welcome to Innovation
While I feel bad for all the social media marketers who just lost 50% of their business (actually I don't feel sorry), I am extremely happy that the playing field is level once again. No longer are landing tabs the focus – it's back to what really matters. The content. If you publish quality updates, people will connect with you. It's that simple.
Also, in light of all these changes, it's important for businesses to know that innovation is what Facebook does. If you have a problem with the changes, simply take an hour and read a how-to guide. Be ready for constant change, it's why Facebook is destroying the competition.
Lastly, these changes create the potential to tell stories. Whether it's a simple status update, the addition of a major milestone, or an awesome cover photo, Timeline is where it's at.