Moving to Spring Hill, TN (one year later)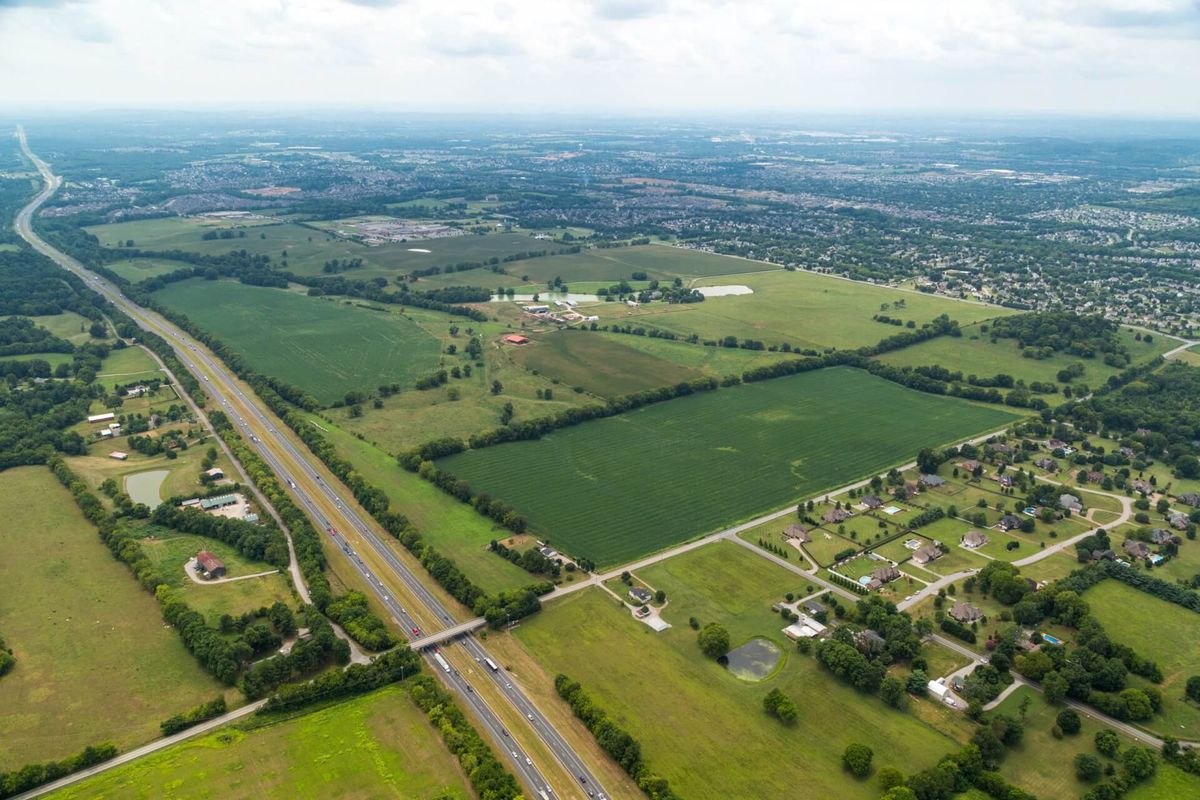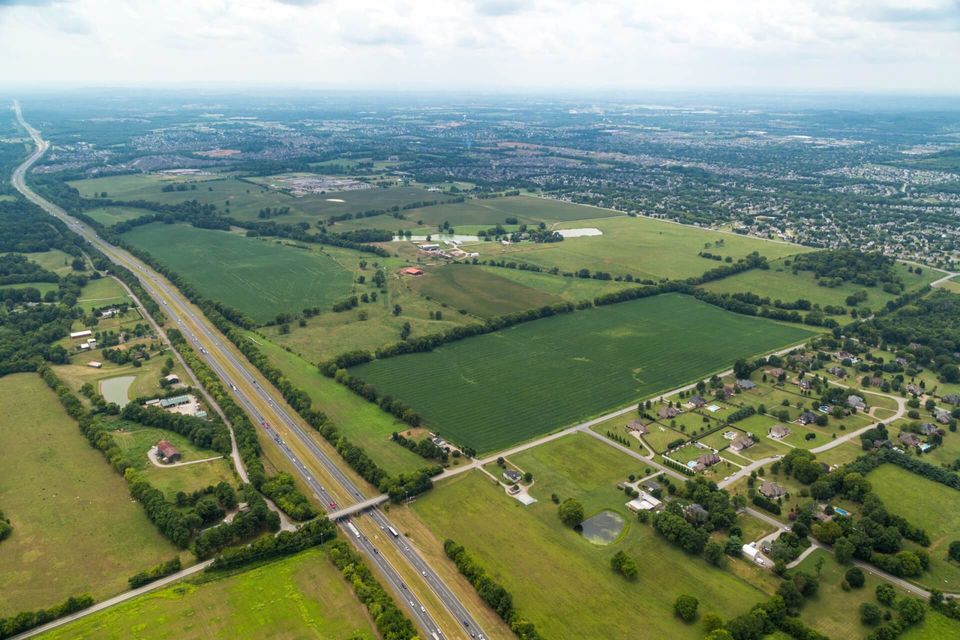 Almost one year ago (October 2021), my family (me, wife, two children under 3, and two dogs) moved from Portland, Maine to Spring Hill, TN.
It was a massive decision leaving friends and both sides of our family, moving 1,200 miles away to a city we had never spent a meaningful amount of time in. In retrospect, this may have been the best decision my family and I have ever made.
In the rest of this post, I'll share what it's like to move to Spring Hill, TN (as well as what it's like living here as a full-time resident). If you are considering moving to the area, I hope this post serves as a useful guide for you!
Why move to Tennessee?
First up, why move to Tennessee vs. another state?
In 2016, one of my best friends moved from Boston to Nashville. Before I visited him, I assumed everyone walked around with cowboy boots on and sang country music, so I made fun of him. Since then, I learned that this mostly happens on Broadway.
After visiting for the first time in 2016, I warmed up to Nashville. I ended up working with my friend for a few years. Before we had kids, my wife and I worked remotely and had the chance to travel a bit with the dogs. For a couple of years, we would drive down and spent part of the Winter in Nashville, escaping the cold in the Northeast.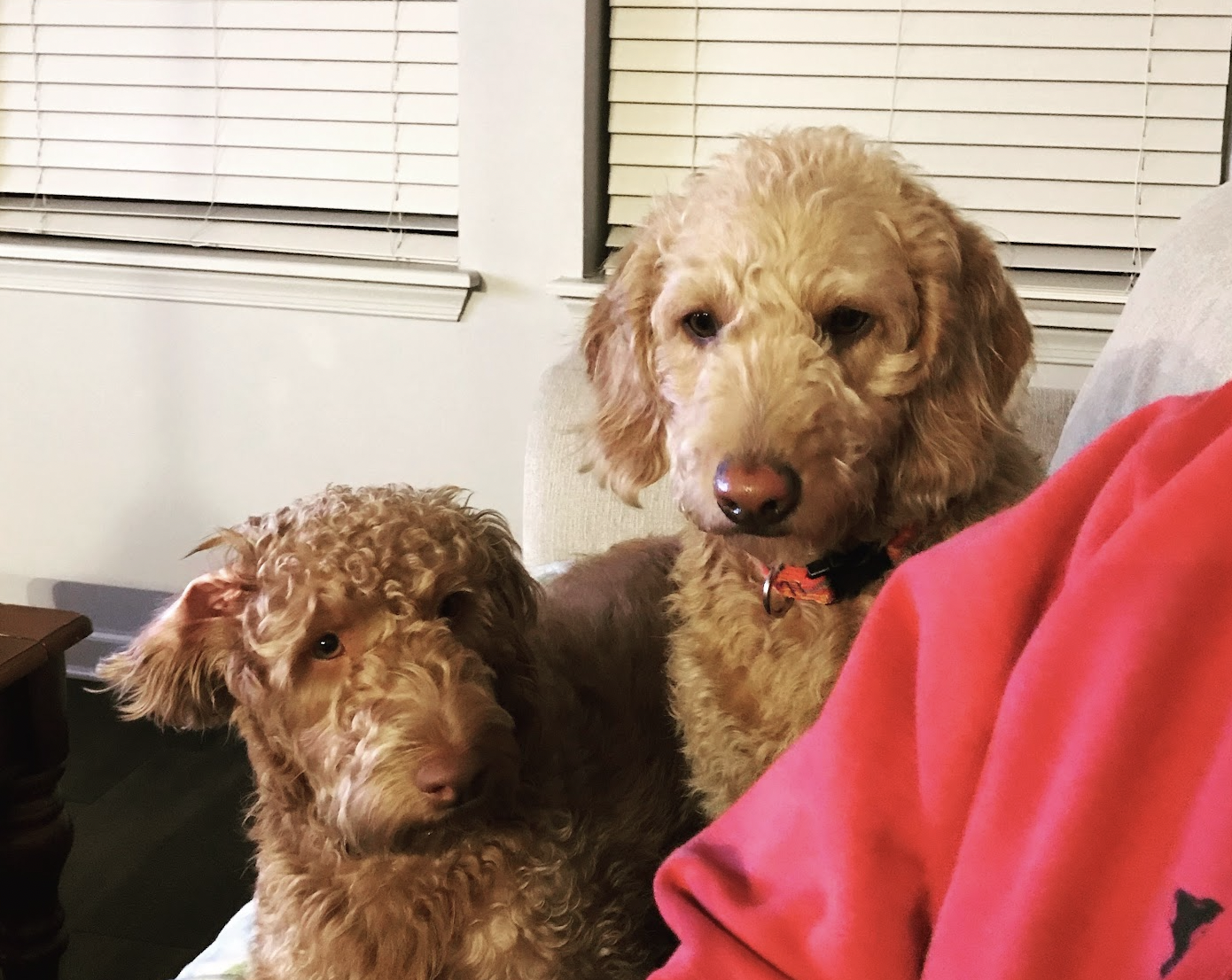 We fell in love with the Nashville area and the people.
Everyone seemed optimistic and friendly. The city was growing. The BBQ and Acai bowls were delicious. A MLS team was coming to town. Unlike Maine, lots of young people lived here. It felt like a happening place!
Fast forward a couple years....
Escaping Covid lockdowns (early 2021)
In late 2020 (~8 months into the Covid pandemic), I became very concerned about the lack of social interaction my two-year son was getting. No one was doing anything social in Maine. It was like a ghost town.
This upset me because I considered the risk to young people like myself to be low. I'm not 80 years old. I was 30.
Before you call me a Covid skeptic, I followed Covid closely. I was buying toilet paper, Lysol, and other doomsday supplies long before this stuff ran out on the shelves.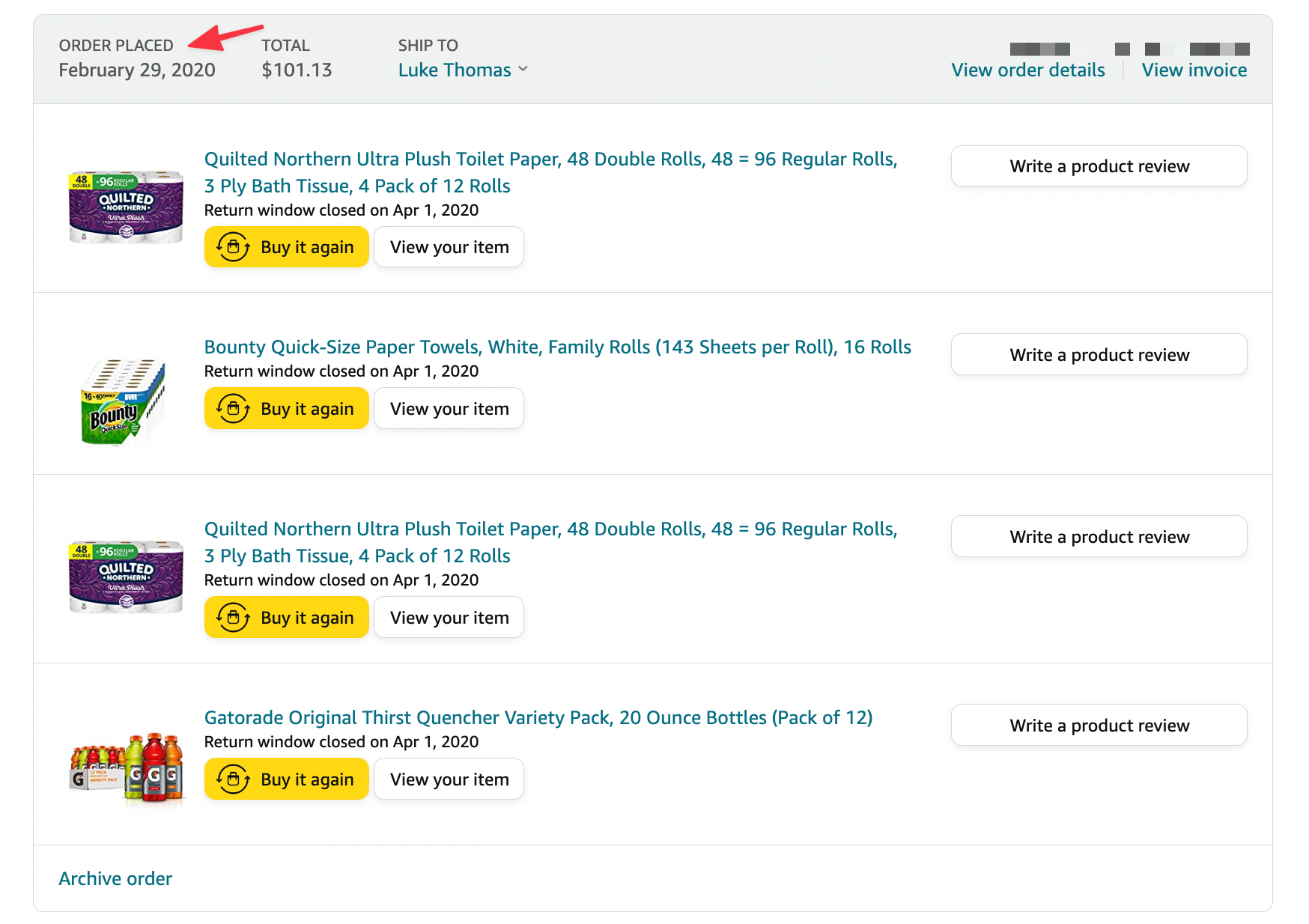 My wife and I had just had our second child and we dreading the Winter being quarantined to our home with two kids. So we decided to rent a cottage on an acre of land nestled in the woods about fifteen minutes north of Nashville.
We knew the South was a little bit more relaxed than the Northeast on Covid (more in line with our analysis of the risk factors), but we also knew the weather would be quite a bit warmer. Worst case scenario, we wouldn't need to put on a snow suit every time my son wanted to go outside.
What a great decision. My son got a bit more social interaction, but we spent a lot more time outside.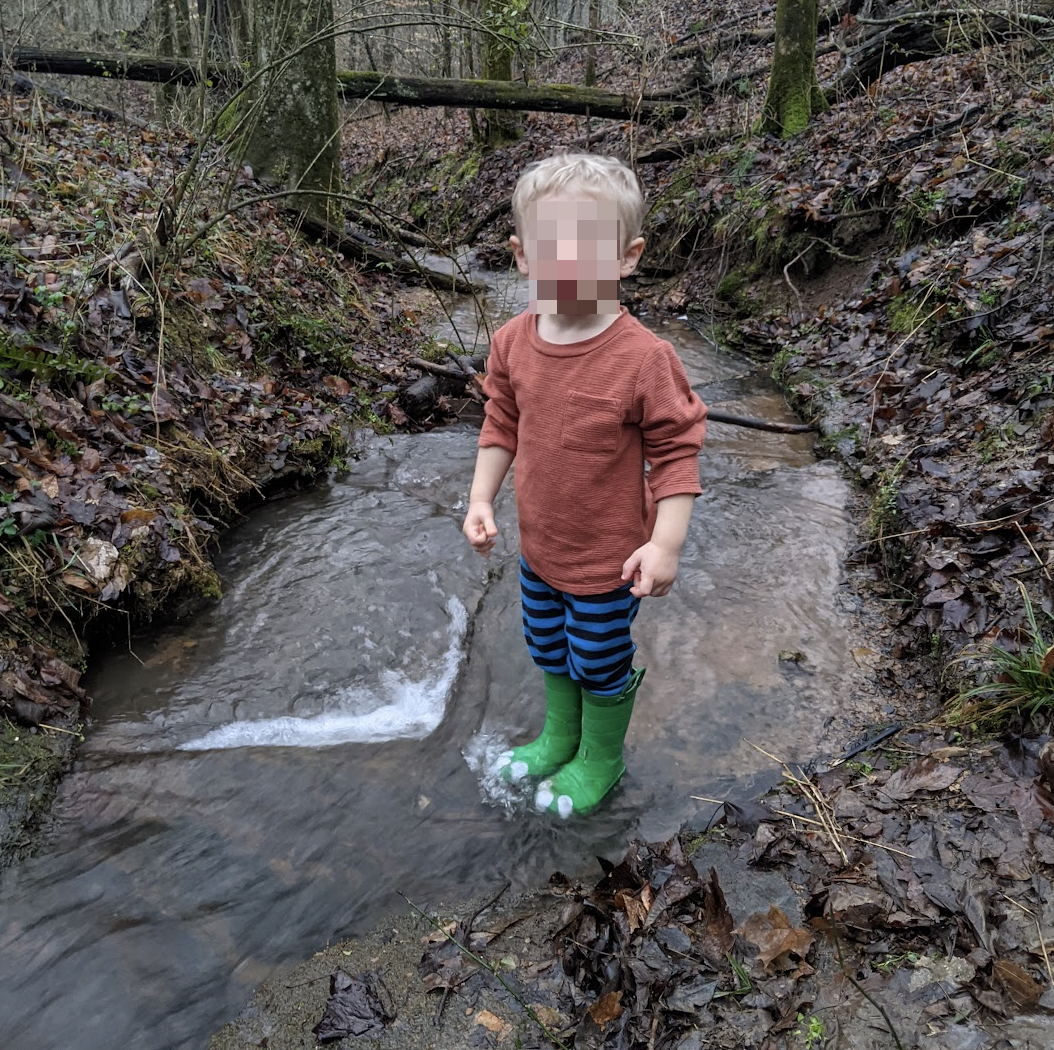 We spent many Saturdays driving around the Nashville area, exploring suburbs. We started chatting about potentially moving down later that year.
We explored Nolensville, Franklin, Hendersonville, Murfreesboro, Mount Juliet, Columbia, and even spent a few minutes checking out Spring Hill.
We knew that a lot of families with kiddos would end up living in a suburb, so that's where we focused our exploration.
Anyways, I will fast forward a bit more, as this post is focused on what it's like to live in Spring Hill, but I think sharing the context may resonate with some of you who are considering moving.
The big move to Spring Hill (October 2021)
We sold our home in Maine, packed our bags, spent time with family, and moved to Spring Hill in early October. I drove down with my brother and the dogs. My wife and kids flew down.
Here's one of the first photos I sent my wife when I arrived. I remember looking around thinking, "is this SimCity?" All the buildings in town seemed new. That's because a decade ago Spring Hill was basically a farming town (the population has more than doubled).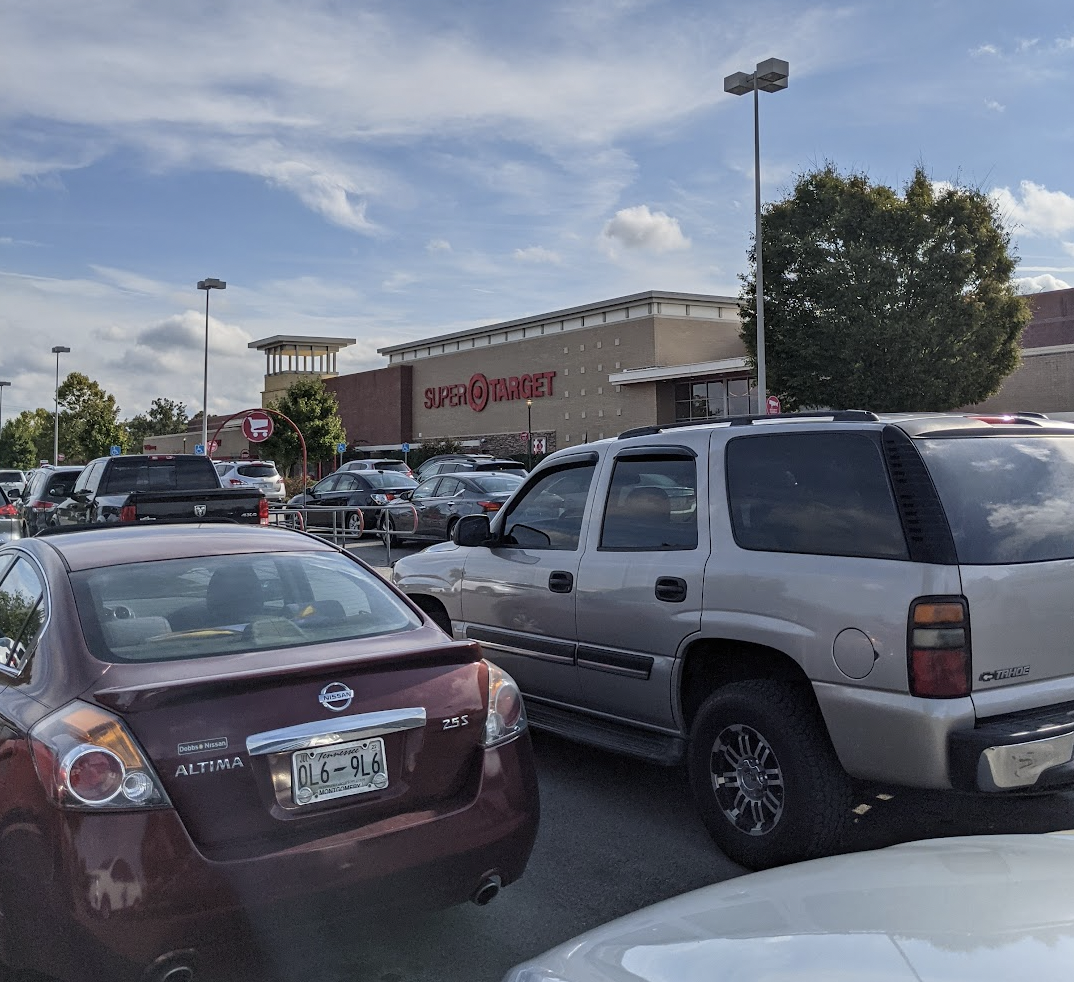 We found a short-term, furnished month-to-month Airbnb on the southern side of town and booked it out until the end of 2021. Worst case scenario, we could always move somewhere else if we didn't like living here. I could work remotely and didn't have to go into the office, so we had some flexibility.
A short-term rental would give us the opportunity to discover the area, find the parts of the city we liked (and disliked), and potentially even buy a home if we liked it enough!
If you are considering moving to Spring Hill and don't know the area very well, I'd encourage you to do the same. Buying a house in a part of town that you don't like is the worst case scenario in my opinion. Try to find a rental instead!
Getting settled (and meeting people)
We just moved 1200 miles away from all our family and friends. Now, it was time to meet people I guess? I thought the most important criteria for picking a place to live was - "can we see ourselves committing to this community for the next decade or more?" Especially as the kiddos are a couple years away from kindergarten.
As I mentioned earlier, in previous trips we never had any trouble meeting people in Nashville, so perhaps the same would be true in Spring Hill?
Yup.
While your mileage may vary, my wife met half a dozen moms with kids in a couple weeks. All it took was a few trips to the library and playgrounds.
We were SHOCKED at how family friendly Spring Hill was.
It was a city built for families.
Even better, we weren't the weird ones for having a growing family under the age of 35! In Maine, we knew a small handful of people who were 30 years old with kids. Down here, it was much more normal. It was refreshing.
It was like other people had the same priorities as we did.
My self-described introverted wife was doing something with the kids every day of the week here in Spring Hill. Up north, find a stay-at-home mom was equivalent to finding a unicorn. Not here.
We got plugged in with a local church and met other couples through a small group, which helped accelerate relationship building. The kids were getting a ton of social interaction and my son's social development accelerated significantly.
After six long months of searching, we ended up buying a home here (you can hear more about our experience here).
I can't imagine living anywhere else. Oh yeah, someone also wrote a song about living here which may or may not be accurate:
The best parts of living in Spring Hill
What are the best parts about living here? In no particular order:
Insanely family friendly: There's so many families and kids here. For example, if you want to go to the gym, many places have on-site childcare. Businesses know that if they want to earn your business, it needs to be kid friendly. I love it. There's also a ton of organized sports if your kids are into that.
Upbeat energy & southern hospitality: People are nice and friendly. There's a feeling of optimism. Maybe it's just me, but I think some of this is due to the fact that the city has grown some much over the last decade. It could be partially due to living in Tennessee, a notoriously hospitable state.
Tons of transplants: Some of the locals aren't too excited about this, but a ton of people have moved here from other states (especially California). I'm constantly meeting people who recently moved from away. It's kind of fun, it reminds me of the first few months of college.
~35 minutes from Nashville: If I want to go into Nashville, it's not too far away. I have kids. I don't need to go into the city everyday. While traffic can be bad at times, Spring Hill is a straight shot down Interstate 65.
Everything is nearby: As I mentioned, Spring Hill is family central. You won't need to drive far to get groceries, grab some stuff at Lowes/Home Depot, take the kids to the movies, and more.
Good schools: I don't have kids in school (yet), but the northern part of Spring Hill is part of the Williamson County school system, and they have a very solid school system.
~35 minutes from the Nashville Airport: Spring Hill is 35 minutes away from BNA (one of the fastest growing airports in the country). As someone who has picked up and dropped off family almost a dozen times so far, traffic is rarely backed up.
~20 minutes to Franklin & Columbia: There's a ton of shopping, a nice downtown, and all kinds of things to do in Franklin. Columbia (similar vibes to downtown Franklin, but not as uppity) is also 20 minutes to the south (depending on where you are located in SH)
Reasonable cost of living: home prices have appreciated significantly over the last couple of years, but property taxes are half as much as I was paying in Maine. Additionally, there's no income tax. This means you have more money in your pocket compared to other states in the country.
I don't feel like I'm missing out on anything: I don't feel like I'm missing out on something better. I'm always excited to come back into town.
Massive homeschooling community: I threw this one in because I was homeschooled for a few years growing up. I've never seen so many awesome activities, tutorials, and things for homeschoolers to do. It's incredible.
Generous community: the community is very engaged and generous. For example, a bunch of random people banded together and bought this kid a brand-new car for Christmas. I'm constantly seeing cool ways the community is helping neighbors.
Now, let's talk about the worst parts of living in Spring Hill...
The downsides to living in Spring Hill, TN
In no particular order:
Traffic: I lived in Boston for a few years and traffic in Spring Hill is nothing compared to that. Traffic in the Northeast is cutthroat, down here, not so much. With that being said, the city has grown so much that the roads are struggling. Now, the city is playing catch-up (there's a new 65 exit coming in near my house, which I'm excited about), but you should expect to sit in traffic, especially during rush hour or school pickup times.
Growing pains: Similar to traffic, the city is experiencing growing pains. I know the schools are struggling to keep up with the population growth for example. It's also crazy at times how much new construction is going on here...it can be difficult to keep up.
If you don't work remotely, you WILL need to commute to work: there's very few offices in Spring Hill, so if you are a white-collar worker who isn't working remotely, you will DEFINITELY need to commute. Don't plan on finding a job right in your backyard.
It's nearly impossible to find soft-serve ice cream: Someone...please open a soft-serve ice cream shop. I'm dying.
Honestly, that's all I can think of. It's stuff I feel reasonably confident the city will figure out over the next 3-5 years.
You will like Spring Hill if you...
Have children or plan on having them in the near future
Don't mind hanging out around the house or in the neighborhood
Don't need to go out painting the town at night with your friends
Don't mind living close to neighbors (i.e. - you won't have an acre of land)
Don't mind sitting in traffic
Don't mind taking the family to Chik-fil-A for dinner because you don't need a fancy restaurant to have fun
Have a golf cart and want to cruise around the neighborhood
Are a Christian or appreciate this system of values (I mean, we live in the Bible belt after all)
You won't like Spring Hill if you...
Need a walkable downtown with all the fancy shops (although we have one going in apparently)
Are single in your 20s (move to Columbia or hang out in Nashville instead)
Hate suburban living
Can't live near a Republican
In conclusion, move here
If you are thinking about moving to Spring Hill, drop me a note. I'd be happy to answer any questions you have. I'll do a bit more writing over the months ahead on this website to showcase the stuff that I learn living here..like what county Spring Hill is as well as some other useful guides :)