Link Building for College Students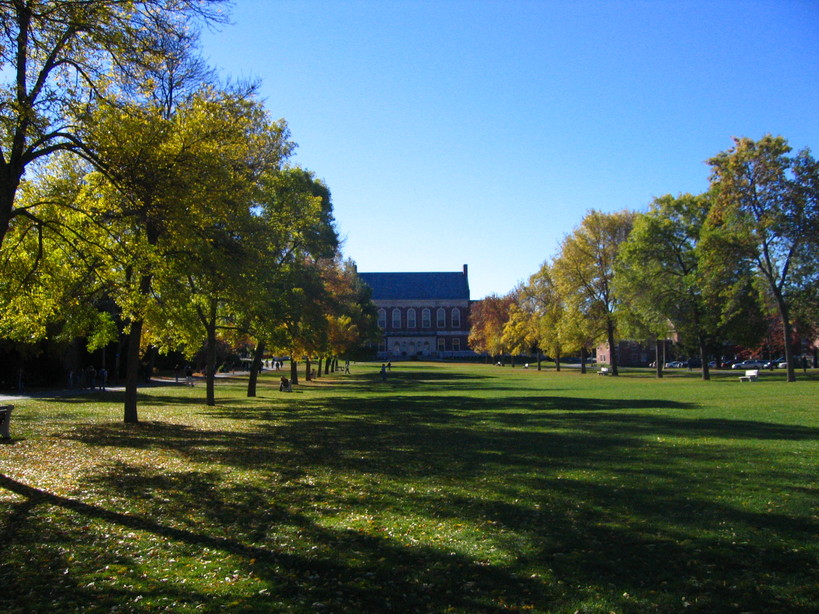 There's some days when you just get lucky.
I've been working on switching content from one domain to another. I've been going back through old websites I've designed, trying to make these updates. It's pretty tedious, but I'm trying to maximize "link juice" to my new website. Link building is a huge priority, and I've been thinking of ways to receive links from valuable top level domains (.edu, .gov).
I was sitting in class today, and we needed to create a simple two-page html website, with some links, photos, and paragraphs. It's something I learned a long time ago, so I was done within a few minutes. We were instructed to upload it to space on a UMaine server.
EUREKA!
This is a amazing link building opportunity. I first started by searching to see if Google bots had picked up other pages on the website. For example, I found my teacher's personal space (shown below).

I opened up the mozbar (if you don't have it, you NEED it), and it turns out Maine.edu has a domain authority of 75/100.
Great! So Google bots are picking up the website. Next, I decided to create my content and upload it via ftp. I added links to my social media profiles, as well as a brief description of what I do. I tried to "tie" all of the different profiles I have across the web, in order to create a sense of unity. To see the content I uploaded, visit my Maine Business School page.
Since I hate waiting, I then decided to submit the URL for Google crawlers. I'm not sure how long this will take, but the more information I give Google, the better results I will achieve when link building.
What's the point of this article? As a college student, there are numerous opportunities to strengthen your online presence. The moral of the story? Always be attentive…even when link building.