Technology
Freemium vs. Free Trial (why not both?)
If you're trying to pick between freemium vs. free trial...why don't you pick both?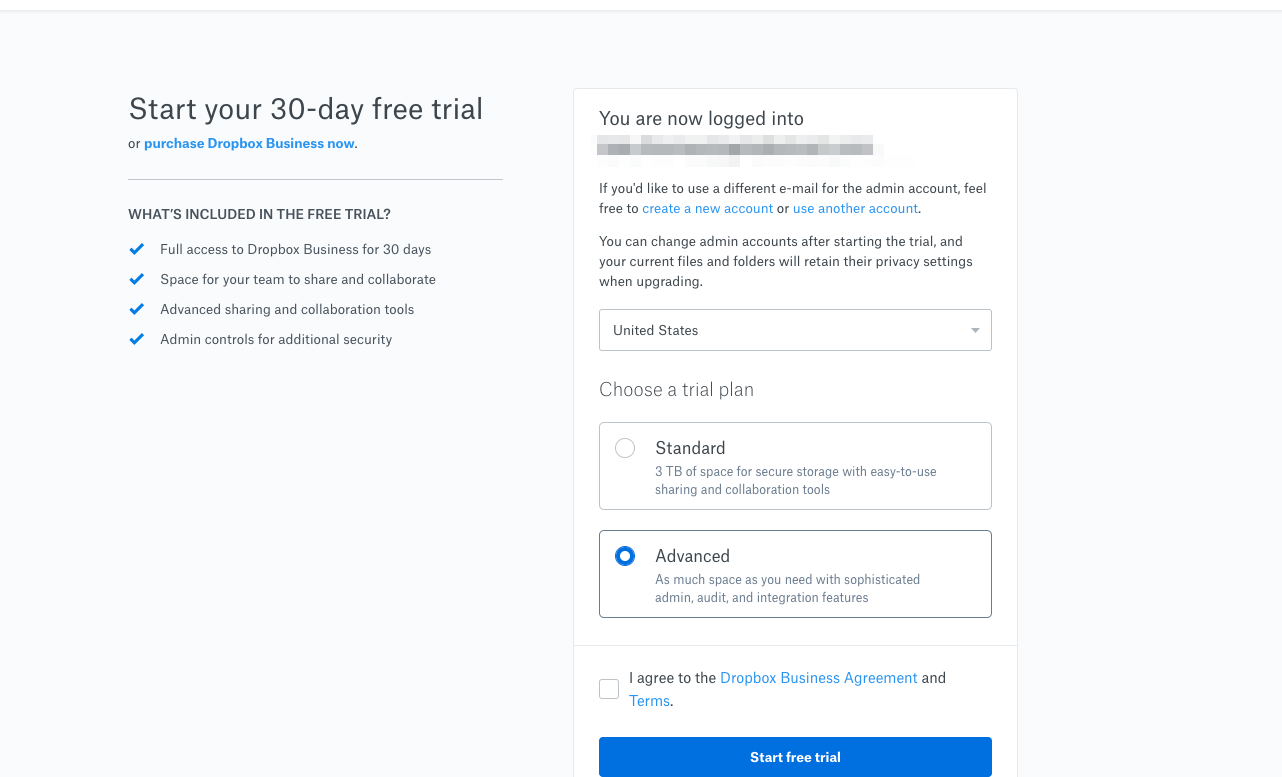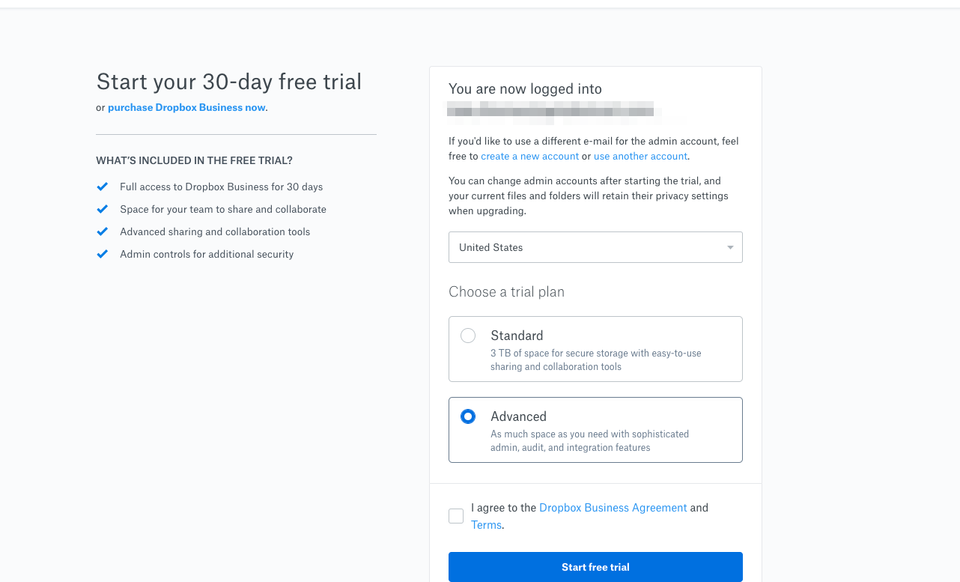 Almost two years ago, I wrote about freemium B2B in the software world. As someone who worked for B2B software companies who used this strategy to sell into the enterprise, I thought it was the future of selling software.
Over the last couple of years, it's been awesome to see more and more companies (especially public ones), utilizing this approach.
With that being said, I've noticed a very interesting development recently. Many of these freemium companies have started to leverage trial periods (free trials) too. Here are a few examples from some companies who used to be "pure-play" freemium.
Dropbox
First up on the list - Dropbox still offers a free plan with no trial period for individuals, however, if you'd like to try the business plan, you need to start a 30-day trial.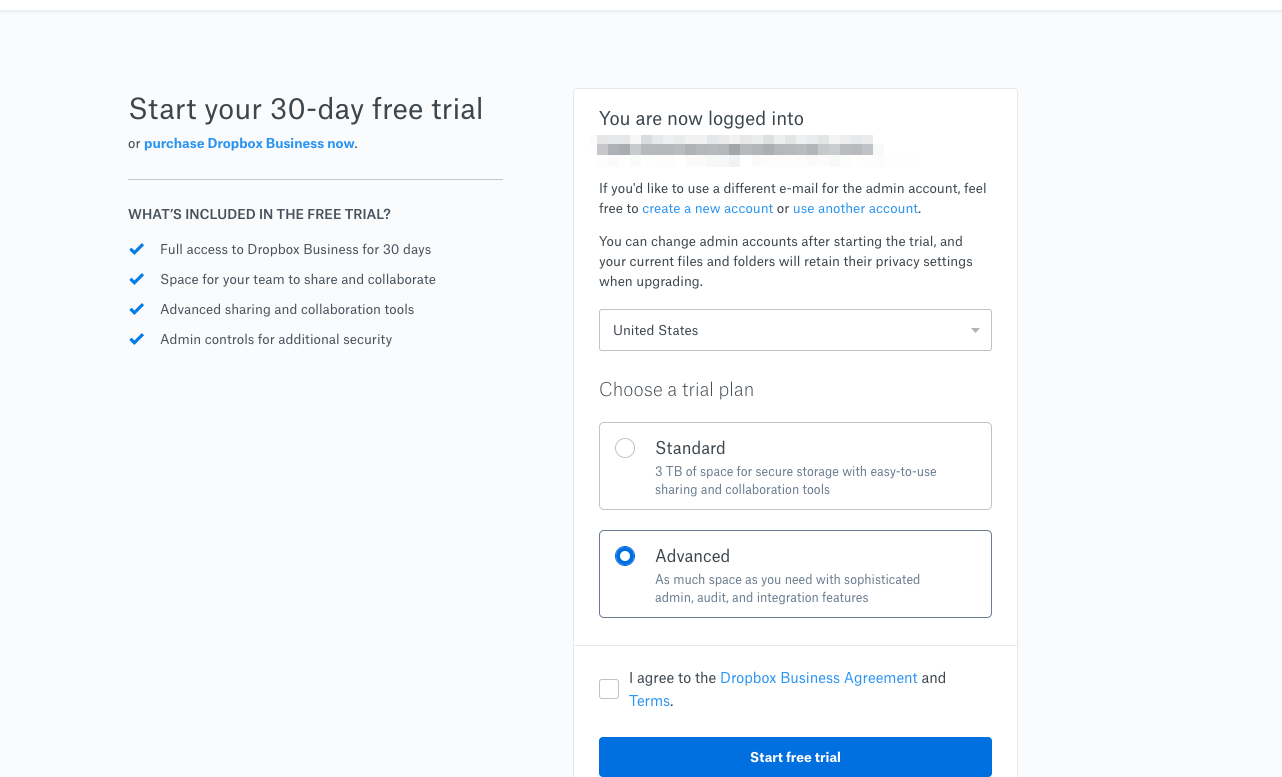 Evernote
If you see the image above, you will see that Evernote now has a free trial for their business plan as well.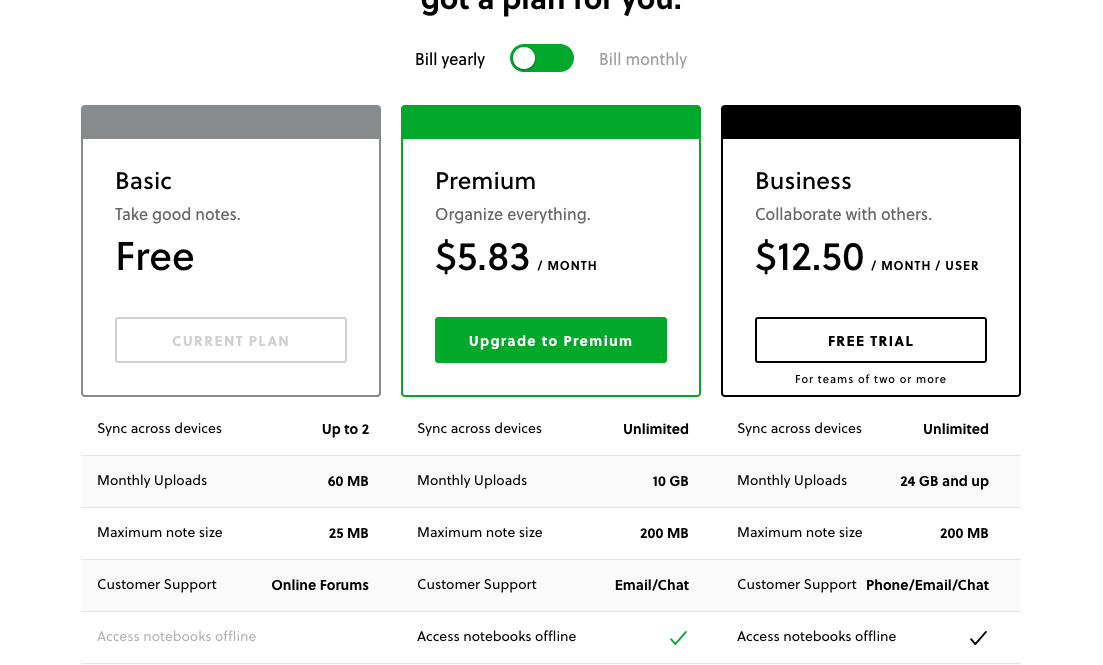 Hubspot
Hubspot also has a trial period for their premium marketing plans. I'm not sure if this is widespread, but I was able to signup for a free trial of their Marketing Professional plan.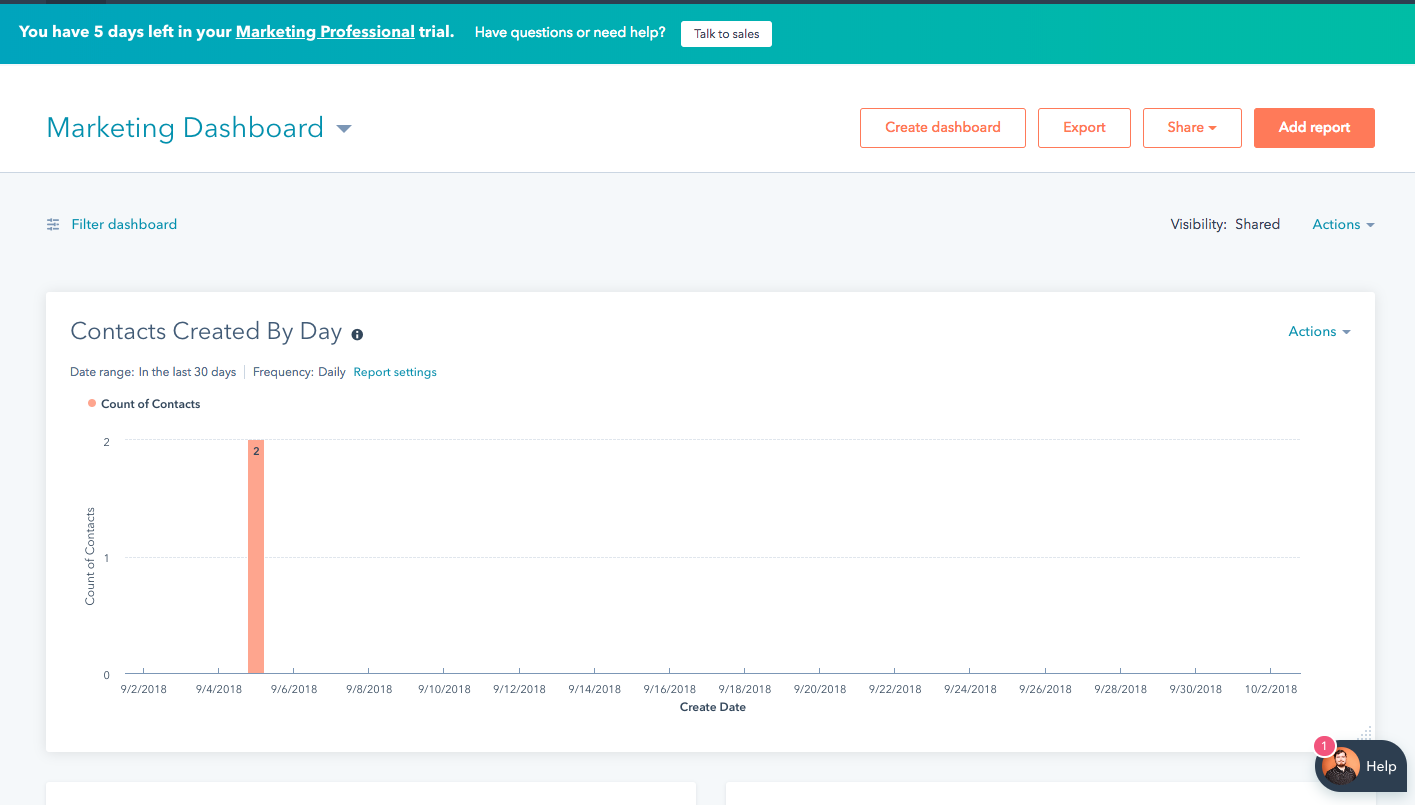 What's going on?
This begs the question, why do these companies offer a free trial period? Isn't a "free forever" plan the best?
I have a few theories for why this is happening.
When freemium works best
I believe freemium works best when you have a simple product that requires very little explanation. Examples:
Hubspot - input sales/marketing data into a CRM
Evernote - take notes and sync them across devices
Dropbox - back up all your files
As you might imagine, this creates a huge top-of-the-funnel, as the value proposition is simple and the product is easy to use. In addition, a free forever plan offers the ability to remove timing from the selling equation (I'll write more about what this means in the future).
Where freemium has trouble
A free-forever plan won't eliminate every issue you face bringing a product to market. It actually creates some problems too.
Lack of predictability
For example, a pure-play freemium offering oftentimes creates unpredictability around when a conversion will happen. A free-trial model forces the user to engage with the product within a certain window of time and it also forces conversion after, otherwise, you can't use the product.
Many of the examples I provided above are public companies who need predictability, so it makes perfect sense why they've implemented a trial period.
Freemium creates habit loops
A major benefit to the free-forever model is that encourages users to interact with a few pieces of the product (the core value), which creates a habit over time. With that being said, these habit loops oftentimes discourage exploration of new features/benefits inside the product.
I believe a trial period encourages full exploration of the product. Sure, you may have fewer signups with a trial period, but this filtering process can help create more engaged users.
Why not both?
To wrap up this post, I don't think free trial and freemium plans are mutually exclusive. These are product levers, each with benefits and drawbacks.
In fact, I think the ideal scenario is a freemium plan that showcases the "core value" (encouraging user signups) with a free trial on top of it for premium features (as a way to filter out more engaged users).
Instead of freemium vs. free trial, what if you implemented both?